One of the most frequently asked questions at our Historical Society and our Archives in Franklin County is, "How can I find when my house was built?" Following is a taste of our workshop, "Researching Franklin County House Histories." When researching house histories, the most important principle is that you must research the family to research the house. However, another guideline is to find similar houses in the same area, that may provide clues to builders and time periods.
I've lived in my late 19th century house since 1986. Unlike urban areas, my house sits alone in rural Franklin County, and it's harder to find an exact duplicate. But driving to Greencastle, six miles southwest of where I live, there is a house that always attracted my attention—because it's my house's twin. The exterior has the same brick pattern, front porch style, side porches, slate roof, chimneys, windows, doors, etc. Photos of my house are on the left, and it's twin are on the right.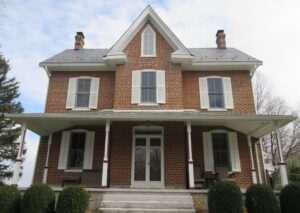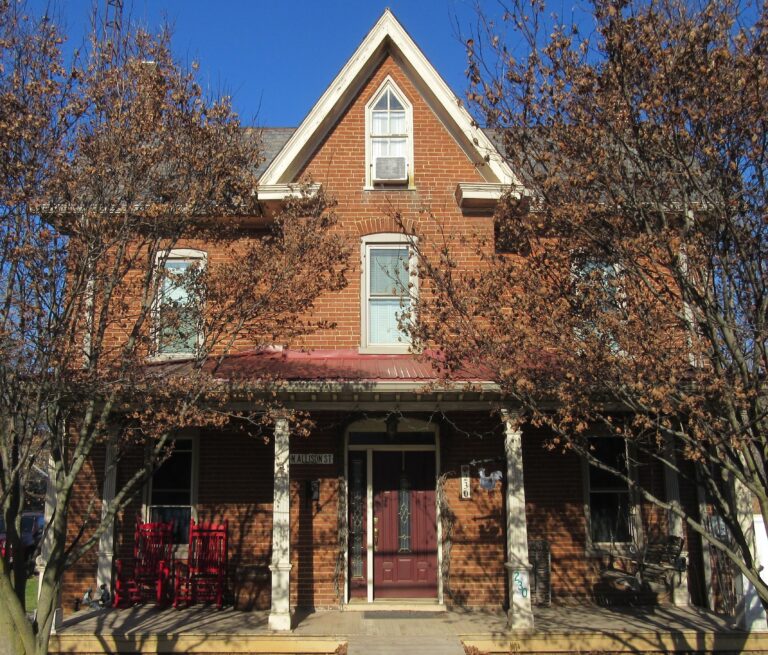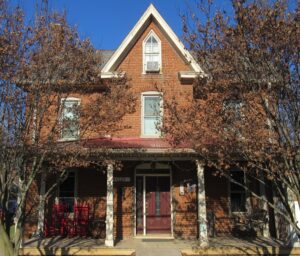 But I've always wondered about the inside—until now. Through county tax records, I found the current owner and researched the title back to the earliest deeds. Like my house, there was no mention of the house itself—only the property. Like mine, it was likely built in the late 19th century. I then contacted the owner, who invited me to see his house. Merritt and I spent about two hours talking about how our houses were similar.
His kitchen is still located where my original kitchen used to be. My former kitchen is now my dining room. My current kitchen is part of a 1970s addition. My former and his current kitchen also differ in that mine has a bay window, and his doesn't, something he would love to have to let more light in. But both have the original wainscoting. Our basement doors are located in this room, and both have an exterior access.
Our interior doors, baseboard, and trim are also similar.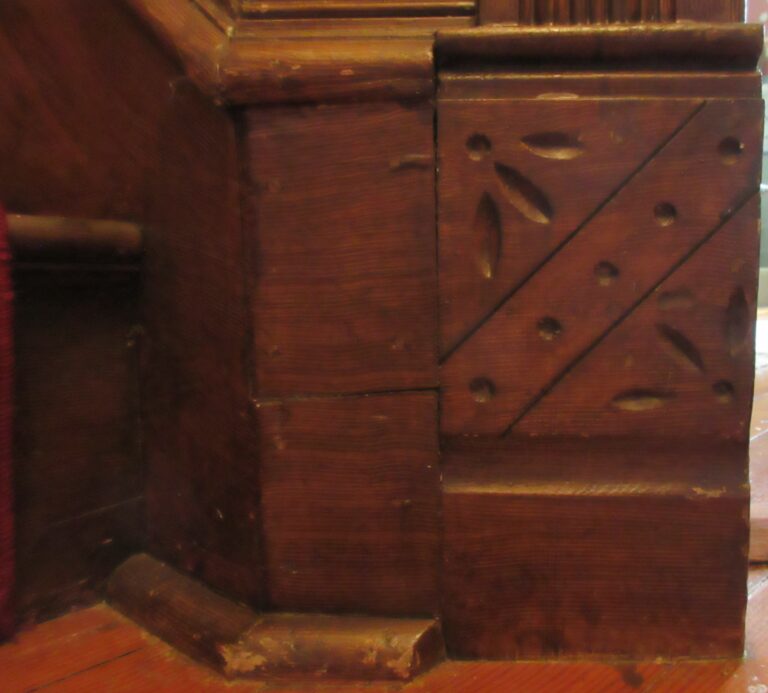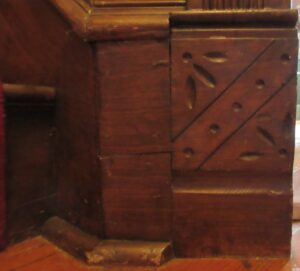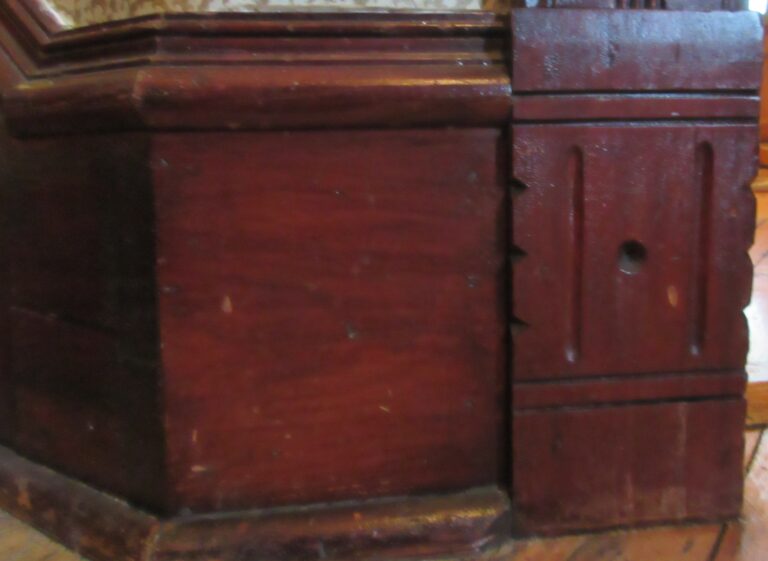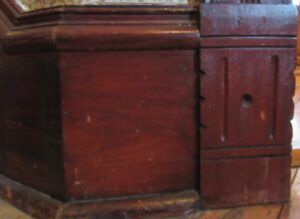 But I have transoms over the downstairs doorways.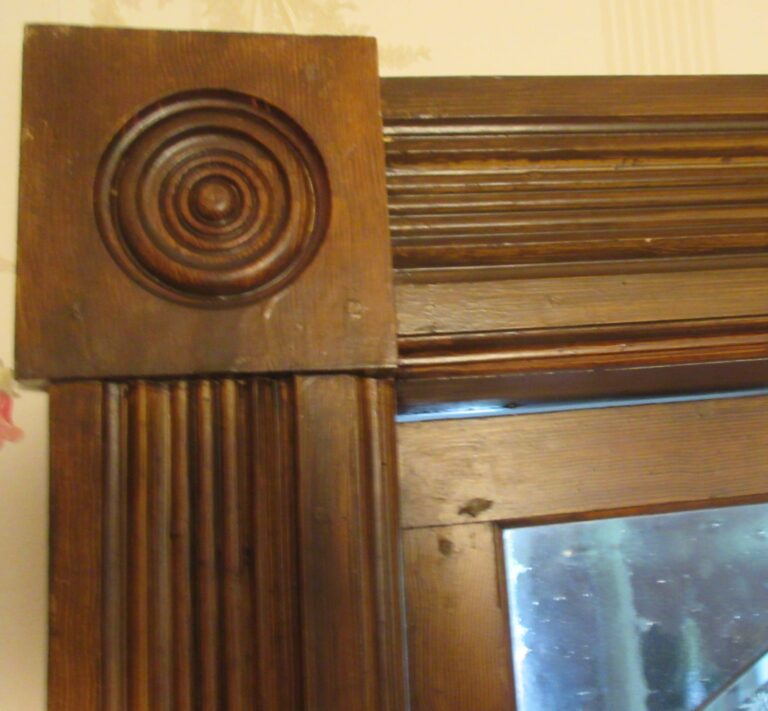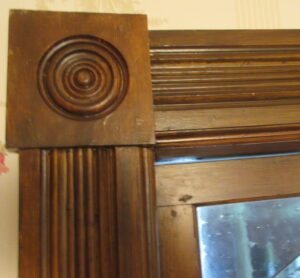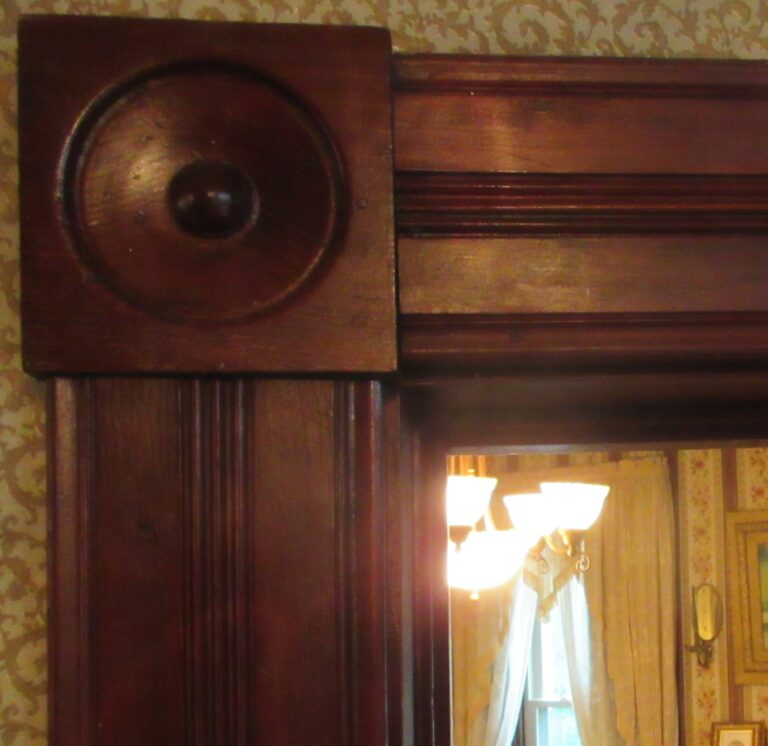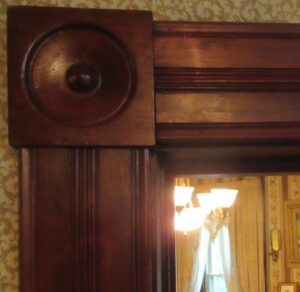 And my floorboards are wider.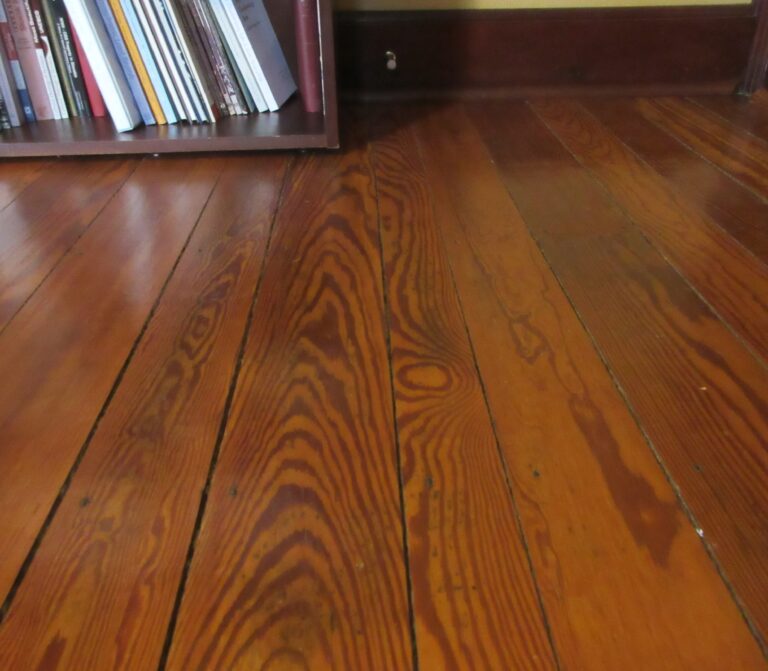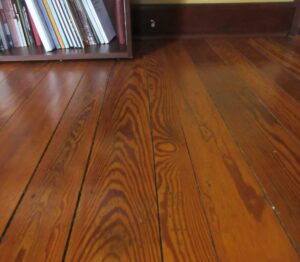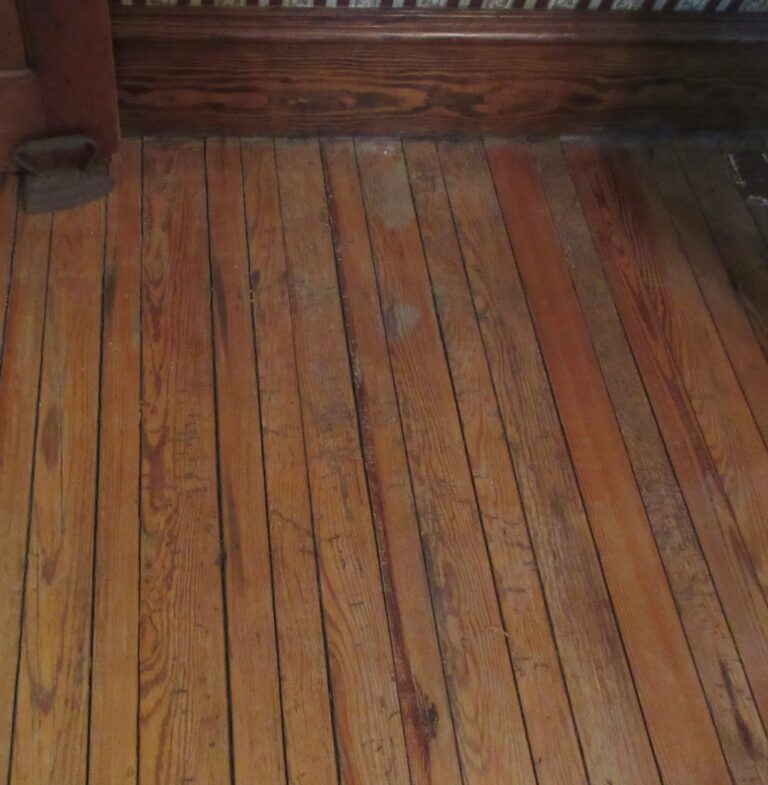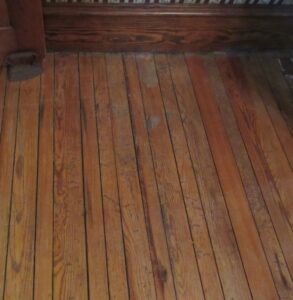 My double front doors are original. Merritt couldn't find anyone to repair his and had to replace them with a sidelight and single door. But the transom and trim remain the same. Our tiny front entrance foyers are the same, with one room to the right and one to the left. However, Merritt removed wall sections on both sides of the main stairway to give it a more open feel, which brightens the whole area. His stairway had full walls on both sides, but mine is open on the top left with a railing on the second floor. One huge difference is that my house has a second back stairway leading into the former kitchen, and his only has the front stairs.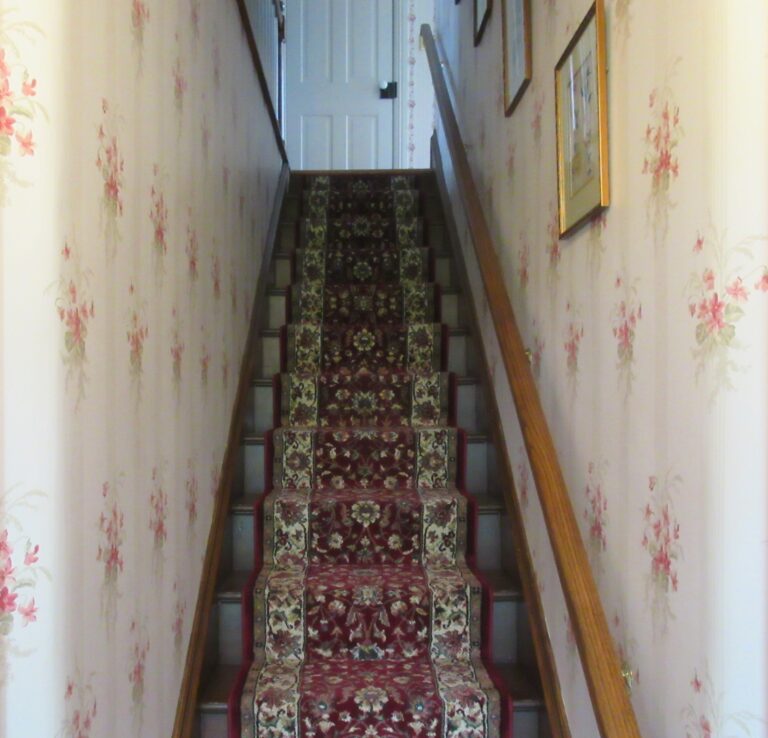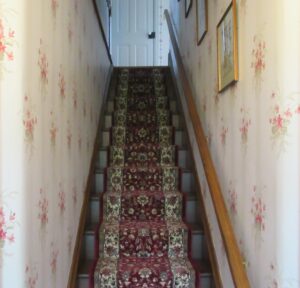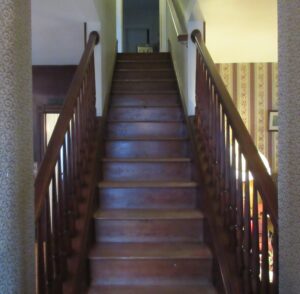 My first and second floor side porches (opposite side of his house) were enclosed by former owners to add hallways and a bathroom. His remain original, and they are awesome.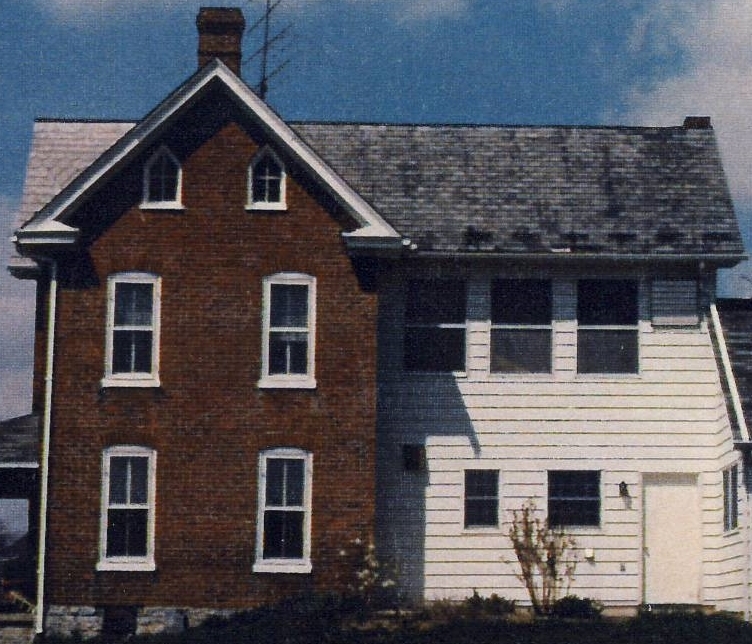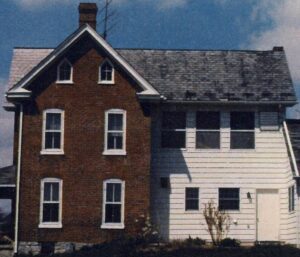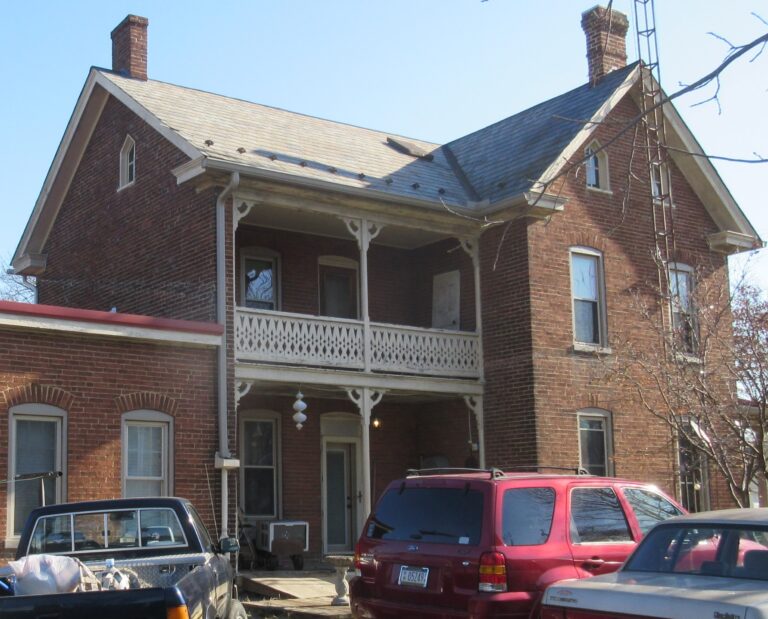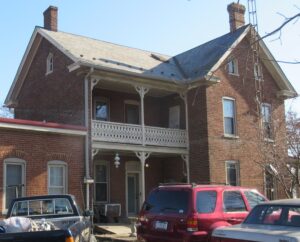 Neither of our houses had bathrooms in the 1800s, and the former owners chose different locations for our upstairs bathrooms. We both have identical second-floor closets, located under the stairways, that are accessed by going up 2 steps.
I then invited Merritt to my house, and he was also amazed at the likenesses. We believe our houses were built around the same time, don't know by whom, but will continue to look for clues. Merritt will also be my guest at the 5-hour "Researching Franklin County House Histories" workshop on Monday, June 27 2022 that I am coordinating with the Franklin County Archives and Geographic Information Systems. It will be held at the Franklin County Visitors Bureau, one of our sponsors with the Franklin County Historical Society. To register, complete and return the Registration Form to [email protected].
Through researching my house history, I found more than my house's twin. I found another historic house enthusiast. Maybe you will, too.