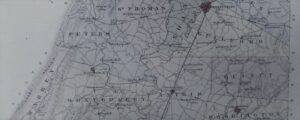 What is included in a "Research Trip Planning?"
Pam became a Franklin County Certified Tourism Ambassador, to help clients better research their ancestors when they travel to Franklin County. For those planning a trip to Pennsylvania, guided or self-guided tours can be created. Places of interest might include:
Homes and properties
Churches
Schools
Businesses
Cemeteries
Local and state repositories for further research
She has also developed the "Franklin County Locality Guide" in cooperation with county government, historical societies, and libraries. The guide is available upon request and provides information on all Franklin County repositories and their records.