I've written before about the Pennsylvania State Archives, and about the wonderful staff and their records. I've solved many clients' genealogy problems because of my monthly trips to Harrisburg. However, many people are just now learning about the not-so-new resource right here in Franklin County – The Franklin County Archives.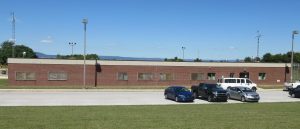 The Archives are run by Director, Justin McHenry. Justin and his three staff members are responsible for preserving all of the records created by Franklin County Government since the county was formed in 1784. According to their website, "The Franklin County Archives is dedicated to safeguarding and preserving its history and heritage as well as providing the public with access to the documents and records pertaining to the history, administration and operation of the County." To genealogists, the most important part of that statement is "providing the public with access to the documents and records." And that is just what they are doing.
A couple months ago, I brought my Menno Haven Retirement Communities genealogy class to the archives to learn about the resources that are housed at there. Justin explained that the records of most interest to genealogists are being moved from the Courthouse to the Archives, and slowly being scanned so they're available online. The goal is a one-stop-shop for people who will eventually be able to research their ancestors from the comfort of their own home.
At this time, most of the records from the County Clerk's office have been transferred to Justin's care – Orphans' Court records, such as tax records and delayed birth records; also, naturalization records, administration papers, early land warrants, early rough draft surveys. Some records, like land records and tax assessment books, are categorized by township on the website. If Justin has any records in his possession that aren't already online, he will scan them and place them in the "requests" category – NO CHARGE!!!
Franklin County history reference books have also been scanned and are available online, including the 1868 Beers Atlas of Franklin County. According to the website, "These and the other works in the 'Reference Books' are in the public domain and provided for you to help give a more robust search when looking for an ancestor. All of the books have been OCRd, meaning when you search for a name it will produce hits from the reference books."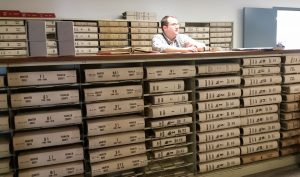 Change is usually difficult, but those of us who do genealogy research in Franklin County are excited about this change and look forward to more documents online, easily accessible to the public. Thank you, Justin!!