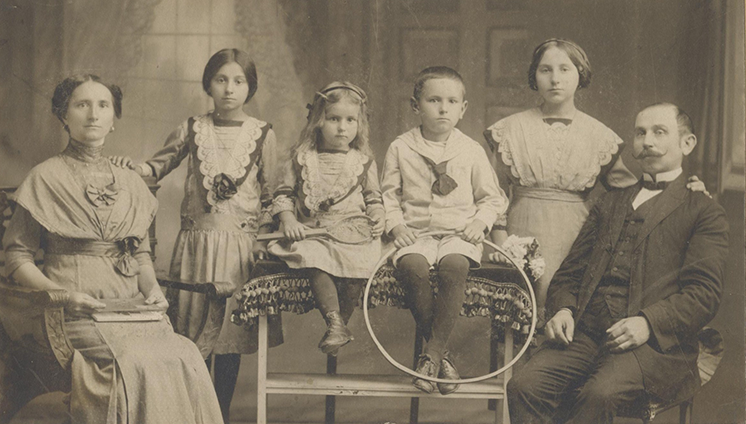 Collaborative relationships that result in accurate and reliable family histories
for future generations.
What is included in a "Genealogy Research Project?"
Client conference call to define feasibility, scope and project costs
Review of information provided to formulate a research work plan
Retrieval, photographs and copies of records from Franklin County repositories
Written Reports:

Development of a specific research Goal
Record analysis and correlation with complete documentation and citations
Transcriptions or abstracts of documents upon request
Recommendations for future research

Travel outside Franklin County

Pennsylvania State Archives, Harrisburg
Other Pennsylvania counties as needed

Documented repository visits and time logs
Strict Adherence to:
Other Services
House Histories
Genealogy Coaching for the Do-It-Yourselfer
Customized Franklin County Genealogy Tours

Affiliations Beyond Franklin County:
Articles:
"Frank Feather: Artifacts Trace Migration of Itinerant Carver," Maryland Genealogical Society Journal, vol 59 (2018): 467-486.
"The Life and Deaths of Minnie Compton Jackson: How the 1918 Influenza Epidemic Impacted One Franklin County Family," Journal of Franklin County History, vol 30 (2018): 7-23.
"Indirectly Identifying Relatives of Michael Kerns of Blair County and Huntingdon County, Pennsylvania," National Genealogical Society Quarterly, vol. 105 (June 2017): 85-91.
"Cameras in the Courthouse," National Genealogical Society Magazine, vol. 42 (January-March 2016): 19-23.
"Transferable Skills: You're Quitting Your Job to Do What?!" Association of Professional Genealogists Quarterly, vol. 31 (September 2016): 121-125.
"Sgt. Charles Peterson: Gone but not Forgotten – In the Netherlands," Journal of Franklin County History, vol. 27 (2015): 61-72.
"Discovering My Roots: Finding the Last McMaster of Tioga County, NY," Tioga County Historical Society Newsletter, vol. 2015 (Spring 2015): 6-7.
"Finding Family in Slovakia," Crossed Keys Newsletter for the Franklin County Historical Society, vols. 30-31 (November-December 2014 – May-June 2015).
Lectures:
"Using Franklin County Courthouse & Archival Records" (3 sessions)
"Finding Your Ancestors' Addresses"
"Vacationing with Your Ancestors"
"Writing for Records: Where & How"
"Starting Your Family Research" (4 sessions)
"The Impact of the 1918 Influenza Epidemic on one Franklin County Family"
"Finding Family in Slovakia"
Projects:
Recording over 7500 Chambersburg's Lincoln Cemetery burials on a spread sheet, 2015
Indexing Franklin County Historical Society church record groups, 2015
Organizing Franklin County Historical Society's 1700s-1900s newspapers, 2014